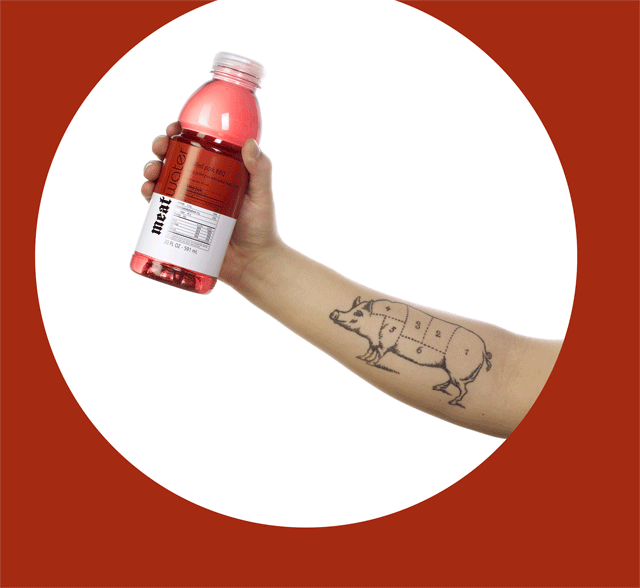 ..
Meatwater, a line of 60 plus meat-inspired beverages and photographic prints, is currently showing at 303 Grand in Williamsburg but its depth may be best explored at Dinnerinabottle.com. Varieties like Italian Sausage, Tandoori Chicken and Wiener Schnitzel have received raves from beverage trade magazines (none of which found a press release with quotes from a "Governor Rose Selavy" suspect) and a writer for the LA Times described it as "the most disturbing thing I have seen on the internet in a month."
..
Queries about the cost of an actual bottle are met with a winking "If you have to ask, you can't afford it," but for a lucky few who make it to the closing party Aug. 22nd at 303 Grand @ 7pm, tall glasses of Pork Dumpling may be on offer.
..
Krautkrämer in his own words on what Meatwater is, and what Meatwater can never be.
..
Found Via Partycrasher.